Anterior versus Posterior Teeth
Teeth can also be classified as being either an anterior or a posterior tooth. Anterior teeth include the incisors and canines. The outside surface of the anterior teeth is adjacent to the lips

. Therefore the outer surface of the anterior teeth is called the labial surface. Posterior teeth include the premolars and molars. The outer surface of the posterior teeth is adjacent to the cheeks

. Therefore the outer surface of the posterior teeth is called the buccal surface.
A more detailed description of tooth surfaces follows this section on anterior and posterior teeth.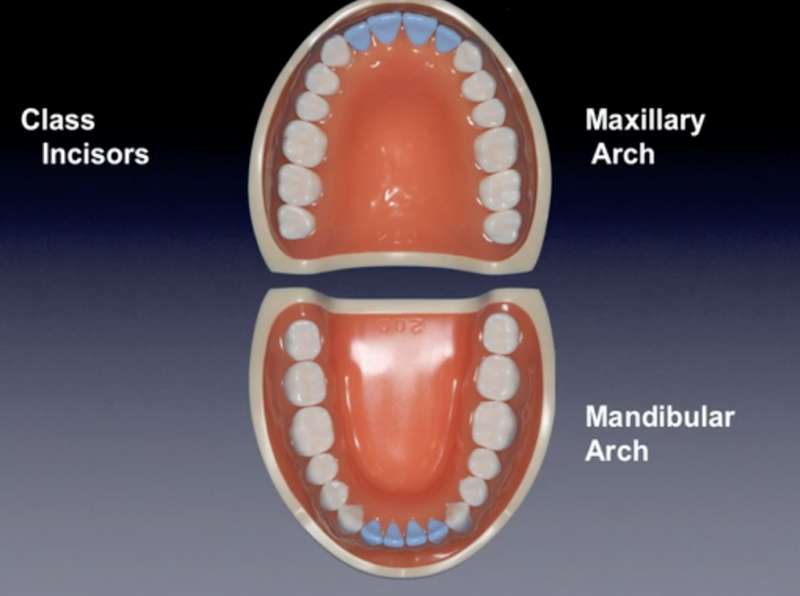 Click on the movie icon above to view anterior versus posterior teeth.
The primary dentition includes only three of the four classes of teeth - incisors, canines and molars. Therefore the anterior teeth in the primary dentition include the incisors and canines. The posterior teeth in the primary dentition only include molars as there are no premolars in the primary dentition.